Wherever you are – please send your prayers to:
LAKE SHASTINA EARTH HEALING
GATHERING OF ALL NATIONS
MOUNT SHASTA, CALIFORNIA AREA
March 31st, 2007
<![if !vml]>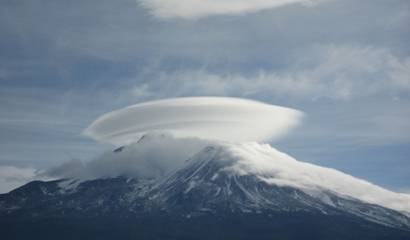 <![endif]>
Stewart Mineral
Hot Springs
  Ceremonial Representation Meeting Being Held in the Stewart Mineral Hot Springs:  Visit Mount Shasta Portals, Tune into Nature. The Gathering place will be at the Stewart Mineral Hot Springs on the Morning of March 31, 2007.  We'll gather at 10 a.m. on 1st April 2007 in the Conference room at Stewart Mineral Springs, for the Ceremonial Protocol Updates Located at:  4617 Stewart Springs Road, Weed, CA 96094 Ph.: 530-938-2222.
            Native American Purification Sweat Lodge Ceremony
              Bathe in the Mineral Hot Springs - Personal Choice on
                                            Individuals Free Time Before the MorningStar Arrives at April 1st, 2007             
                           Dinner
APRIL 1ST, 2007 -
TRADITIONAL PROTOCOL STARTING AT
AT THE  "REUNION AT THE TEMPLE OF UNION"
LAKE SHASTINA, AS ABOVE-AS IN THE CENTER-AS BELOW
Lake Shastina's Earth Healing Ceremony will be working in peace, honor, trust, and respect bringing harmony with all our relations, above, as us on the surface (the center), as below (The Hollow Earth – Telos), working together to heal Mother Earth:  As our ancestors intended from the past, the present and the future simultaneously, now.  Prophecy, the Anastazi. This Traditional Protocol is set for "The Reunion of the Universal Connection'; Knowledge's and Wisdom's of Mother Earth's Children", and the Holy Ones from above and Below, Sunday, April 1st, 2007.
Many traditional and non-traditional meetings have taken place. However, there was a question in regards to the participation of many nations and how they are to connect on this very special sacred site. The Great Spirit, Mother Earth and our Ancestors are calling for all cultures to come together in Sacred Ceremonies now to restore balance and harmony. Helping alleviate worldwide concerns in nature on the past and present imprinting of Mother Nature for the last 500 years and more. Healing the drought areas, earthquake activity, floods, hurricanes, tornadoes and volcanic activity. We have all envisioned a unified ceremony following the dreams and visions in Northern California elsewhere for sometime now.   We are those ones that we have been waiting for to do this healing for the life forc that gives life to all living organisms upon Mother Earth.
Bennie Earl "BlueThunder" LeBeau
Eastern Shoshone, Wind River Indian Reservation
Fort Washakie, Wyoming, (307) 851-6249
www.viisionslifeforcefoundation
Viviana Siddhi Vid, cell: 415-233-2143
Dear Vortex Researcher,
Please take another look at VortexMaps.com… I've recently upgraded and updated the site. You'll find a new design, new site guide, current events, new links page, and more.