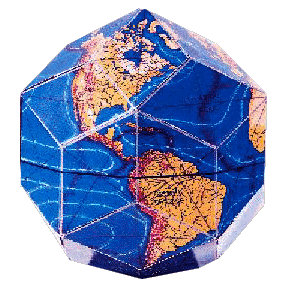 Thank you for the compliment!
Please visit these
Other sites which have linked to ours
Jim Allison's phenomenal site: Great Circles of Sacred Sites around the world.
Mound Matrix An archaeological survey report reveals compelling evidence the sacred mound sites of N. Am. are laid out in geometric patterns. Could this be some geometry equations coded into a star map that reveals the entrance to the inner earth cipapu citadels of the ancient ones? It would appear the legend once again has its roots in fact. Come explore the Mystery of the Mound Matrix.
Solstice Studios Artifacts from the Deep Sea of Awareness
Celestial Dynamics The Calendar as it really is! a highly unique, astronomically-correct astronaut's view of the Earth/Moon's yearly orbit through time-space.
Places of Peace and Power
Anthropologist/photographer Martin Gray has visited and studied nearly 1000 sacred sites and power places in 50 countries around the world. This web site features hundreds of his photographs with detailed writings on pilgrimage traditions, archaeoastronomy, geomancy, earth mysteries, ecopsychology and related subjects. Also included are comprehensive bibliographies and links listings.
Kings of Slow: Music and Lyrics of my brother, Larry
My "Reference Desk" page at Southern Oregon University
Harmonics (from "Liberty Exposure")
John Coleman's geometric Nova Scotia maps
Mystical World Wide Web -- Earth Energies
Trans-Hyperborean Institute of Science (T.H.I.S.) A research institute that promotes health and human ecology.
Bruce Rawles' lovely sacred geometry pages
Bonnie Hill's metaphysical pages, including Maya links
Bruce Cathie's Harmonitech World Grid
The School of Pythagoras. "Such a price the Gods exact for Song: To become what we Sing."
amargiland.com/hall-of-records
C R Y S T A L I N K S Presents ELLIE CRYSTAL'S METAPHYSICAL AND SCIENCE PAGE
Scotland HolidayNet. The independent web-site magazine about travelling to Scotland:
Pi, Greek Alphabet, Ancient Artifacts
Ascension Web Sites from World Light Center
Sympathetic Vibratory Physics Delta Spectrum Research/ Vibration Research Institute and Laboratories/ Applied and Theoretical Sympathetic Vibratory Physics. Rediscovering John Keely's lost science and technology of Spiritual Physics wherein science meets spirituality.
Jack Derby's work with the Violet Ray
Planetary Mysteries: "Where Science and Art meet..."
Geomantic Links. Excellent links to kinds of things of interest to a Geomancer
SUPPORT FOR THE INDIGENOUS PEOPLES CAUCUS IN GENEVA. In Response to Indigenous Nations and Peoples call for Support at the Intersessional Working Group on.
IMTA Member Web Sites Links to web sites of members of the International Map Trade Association -- publishers, retailers, manufacturers and distributors of maps and map-related...
Surrey Earth Mysteries Group. Click here for videos available.
New Age Sites Health and Healing Related Sites.
Paul Vigay's Paranormal Links Page. Cosmic Consciousness/Spiritual Thinking.
Living Foods
Prä-Astronautik, SETI, UFOs und Grenzgebiete

Back to Main Links Page
| | | | | |

Copyright © 2014 VortexMaps.com