Discontinuum Vortex Research Group
Vortex Field Guide
Barbara Hero and Bruce Rawles both independently designed patterns which look very much like the clusters of vortexes identified by Nick Nelson.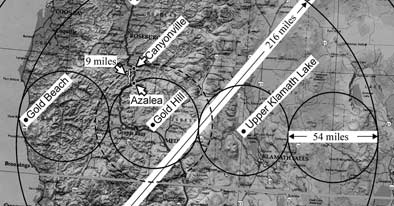 Southern Oregon vortexes are 54 miles in diameter, the exact distance between lines of longitude at this latitude. Larger image.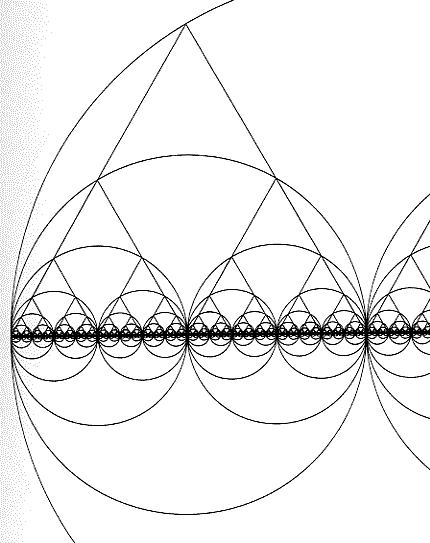 This is part of an image from Bruce Rawles' voluminous Sacred Geometry Design Sourcebook.
May 13, 2004