Ancient Landscapes of Britain, Europe & Beyond.

Mapping the Stars onto the Earth: "As above, so below."

As a Vortex Researcher, you will find a knowledge of Astronomy, and Astrology, vital to the study of ancient monumunts. Until recently, I had focused on geometric maps. Now, having read 12-Tribe Nations, I realize that the mythology of the stars must be understood to fully understand megalithic science. I am the only US distributor of all three of these items.
$69 Power Pack of All 3 items; or priced individually.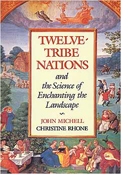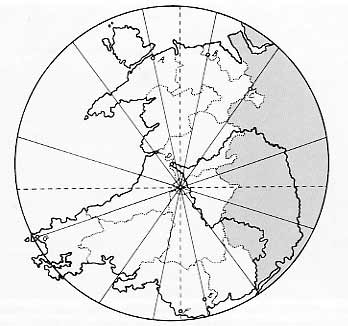 Twelve-Tribe Nations, by Christine Rhone and John Michell, is a vital contribution to visionary mapping, giving a cross-cultural tour of nations whose sacred geography is based on the Zodiac.
Image shows Wales. $20.
London, City of Revelation
Earthstars The Visionary Landscape
London's ancient sacred sites are located in a very significant pattern.

For the last eighteen years, the author has been researching the relationships between London's oldest ancient sacred sites. Their locations define a huge pattern of sacred geometry on the landscape: A vast and beautiful design covering the whole of greater London. Its main alignments link to other ancient sites the length and breadth of the land. More...

Hardcover: 300 pages; Dimensions (inches): 10.97 x 8.02
Publisher: Hermitage Publishing London; (March 1, 2001)
ISBN: 0951596713

only US distributor!
European orders can be shipped from the UK.
$40.00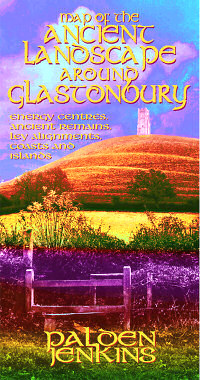 Ancient Landscape Around Glastonbury Map: a full color, double-sided poster of the ancient features, alignments, world grid lines, and Glastonbury Zodiac figures. By Palden Jenkins. $12.
"Ancient Landscapes Power Pack" of all 3 items $69; or priced individually.
| | | | | |

Copyright © 2014 VortexMaps.com