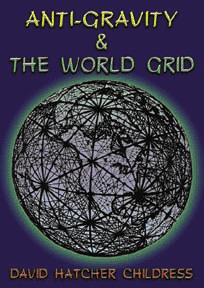 Anti-Gravity and the World Grid
Details the earth grid, ley lines, and world power points. Contains chapters on the geography, mathematics, and light harmonics of the earth grid. Learn the purpose of ley lines and ancient megalithic structures located on the grid. Explores many mysteries including acoustic levitation, Tesla Shields and Scalar Wave weaponry. Includes anti-gravity patents and research resources.

Paperback: 267 pages ; Dimensions (in inches): 0.63 x 10.00 x 7.04
Publisher: Adventures Unlimited Press; (August 1987)
ISBN: 0932813038

EarthStar Foldable Map - Globe


The EarthStar globe is copyrighted by Bethe Hagens and Bil Becker.